How to Distinguish a Scammer on a Rich Men Dating Site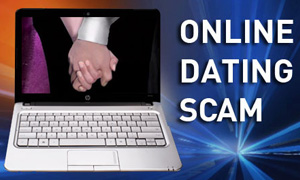 A recent news release made the national newspapers telling the story of how a Romanian con-woman scammed 5 older men out of almost #500,000 using the Match and SugarDaddie dating sites.
The woman scammed the rich older men using a variety of means, some of which involved going on physical dates with the men while others were conned without even meeting the woman.
With sugar momma and sugar daddy sites becoming more popular it is important that information is readily available to ensure similar scams are identified before they escalate, in doing so the older man or woman have an understanding before they part with money or personal assets.
So how can I avoid these scams
The aim of this article is to give you various aspects of a person's dating profile to look out for, in doing so you can be prepared and case you see any of the warning signs.
Messages appear strangely
The first step to easily identify a scammer is by analysing their chat and messages that are being sent to you. Browse the way they are sending messages to you, by this I mean take a look at their spelling or grammar, for example if you see your name/theirs being spelt incorrectly this is normally an alarm bell.
Occupation shows as prefer not to say
It is a common trait for conmen (or con-women) not to share their actual place of work. You may find they have mentioned investment opportunities or even ask you for money when they haven't even met you yet.
They are away from home
Within the scammers profile you'll often see they have set their place of residence to living near to where you are, when the fact is they probably live pretty far away. When you ask to meet up you find they always avoid the subject.
Their profile image looks a little odd
If you've been chatting to this person for a while and their photo is a mismatch to how they have described themselves you can right click and save the image to your computer, you can then use a handy tool on Google to search and see if the image appears on a social profile or as someone else on a dating site.
If you find yourself nodding your head in agreement with several aspects of this list it is quite possible that the person is indeed out to scam you for your hard earned cash. The next course of action (after no longer responding to messages) is to get in contact with the site support to alert them of the issue.