How to Date Rich Men Looking for Love Instead of Sex
Dating rich men who are looking for love is an art form. You will need some critical skills that most women don't have, and here are some of these key skills.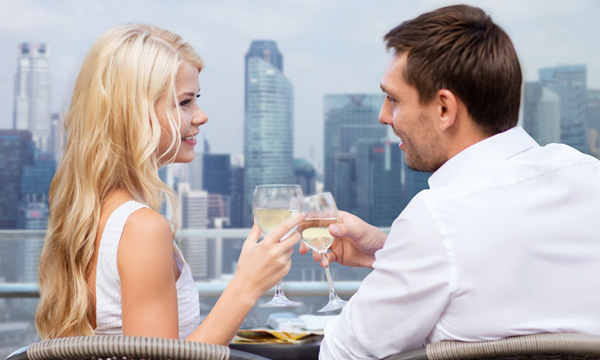 Meet rich men in the right place at the right time. The worst place to date rich men is hookup websites and apps because men on these platforms are looking for sex, not love. Many women feel being used by men like that. The right place to meet millionaire men is elite dating sites and apps where eligible bachelors are looking for wives. Also, if you think meeting men in nightclubs is a strategy, then you are wrong, because the majority of men in nightclubs are looking for sex rather than love. Therefore, you would be well-advised to meet elite men at business conferences, industry seminars, charity events, and so on. Yes, when you meet them in the day time, they are less likely to look for sex and more likely to look for love.
Improve your grooming and demonstrate your conversational skills. If you wear a short skirt and show your cleavage at the same time, you are basically pointing at your pussy and your breasts directly. In this case, don't blame men for wanting to sleep with you only. In contrast, if you dress up like an elegant and classy lady, rich men will associate you with wife material. So, they may want to wife you up if they are attracted to you. Besides, you must have charismatic conversational skills if you'd like to date rich men looking for love, because men naturally put women into two different pigeon holes: 1) women who are good to have sex with; 2) women who are girlfriend/wife material. When wealthy men enjoy spending time with you because of your outstanding conversational skills, you immediately stand out from the crowd.
Show him that you can add value to his life. Most rich men aren't dumb. They become rich because they have intelligence and work ethic. Hence, if you behave like a dumb teenager, chances are elite men will only want to have sex with you, but won't love you or marry you. By contrast, if you can show him that you are a sophisticated, mature, intelligent, wise and sexy woman, he will be amazed by how amazing you are; as a result, he will consider you as his girlfriend. Remember: a relationship or a marriage is actually a partnership. That means you and this guy must both bring value to the table. If he is much more capable than you in every way, probably he won't commit because no one enjoys a one-way street. However, if he believes that you are very valuable in many ways, then he will see this relationship as a fair partnership, even though it's only his subjective perception. Yes, perceived value is paramount when it comes to dating rich men. If you don't think you have any value to add, think again. As a matter of fact, adding value doesn't mean you make as much money as he does. Adding value can be being much younger than him, looking like a Victoria's Secret model, having an advanced degree, etc.
Of course, another way to date wealthy men looking for love (not sex) is to join sugar daddy dating sites because there are many sugar daddies who are looking for love and affection rather than sex only. Statistics show that a growing number of sugar daddies are looking for relationships instead of transactions/arrangements in today's day and age.