How to Become Sexually Attractive in Front of a Rich Man
There is a concept in modern psychology: reciprocity. That means value exchange, i.e. when you give someone value, they will have to give you value. This concept is of paramount importance in dating rich men, because you have to understand why a rich man who doesn't lack choices would choose you among many beautiful women in his life.
The most valuable assets in this world are wealth, beauty and youth. We understand that wealthy men have wealth, so that's the value they can provide. Therefore, if that's what you want, then you would be well-advised to know that what you can offer is beauty (and probably youth as well). Yet "beauty" is a broad concept which is hard to define, hence you need to know what really turns rich men on - your sex appeal.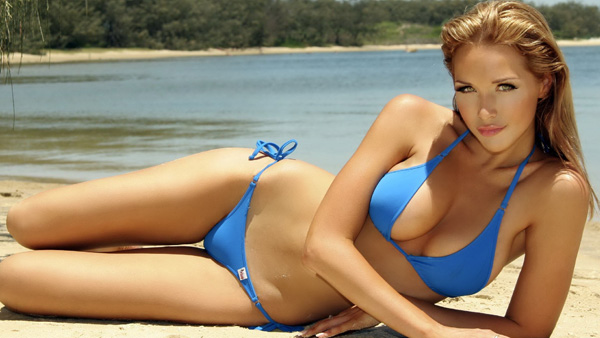 I'd like to share some smokin' hot tips with you so that you can boost your sex appeal in front of a rich man today:
Manage your eye language. By that I mean you should learn how to use perfect eye contact to create sexual attraction fast. Think about Marilyn Monroe - she is the master of eye language. In every photo, Marilyn Monroe lowers her eyelids, raises her eyebrows and relaxes her neck - this creates "bedroom eyes" (AKA "pre-orgasmic eyes"). No wonder almost every man in the world can't resist her attractiveness. Also, when you practice this technique, think of some sexy or loving thoughts in your head, because this will add some bonus to this effect: your pupils will be enlarged when you have some naughty thoughts while looking at the rich man in front of you, and bigger pupils are often associated with a sexually attractive woman.
Manage your lip language. This is about how you present and use your lips effectively. Remember: when you are supposed to talk a lot on an occasion, please avoid dark lipstick which accentuates your lips. This is because dark lipstick suits photos rather than a conversation with a rich man who can be intimidated by your dark lip color. Wear pink lipstick/gloss to make yourself look more approachable. Besides, when you are drinking with a rich man and some wine is on your lips, don't wipe your lips, just lick the wine off your lips. This is a huge turn-on.
Introduce touch early on. When you are talking to a rich man, you should plant a sexy woman's image in his head quickly, because to some degree, the first impression is also the last impression. Let's say, you are introduced to him, make sure you touch his pulse while shaking hands with him, as this will make him feel the temperature of your body immediately, which leads to a sexy spark. Once you've started a conversation with him, you can say this to him, "I injured my finger earlier this morning" (and show him your finger). If he finds you hot, he will hold your finger immediately - and then you know he is interested in you. If you have no scar on your finger, you can wear a small Band-Aid to cover your finger anyway. But make sure your nails are painted with hot pink color when doing this.